Age: Old enough to know better
Location: Somewhere
Likes: reading, writing, anime, manga, crime drama, supernatural drama, Spongebob, plushies, dragons, cats, penguins, birds, the night, the moon, the stars, the ocean, Asain fiction, cycling, symphonic metal, Nightwish, gothic metal, metal.
Dislikes: Bahrain. Lots of things that I don't feel like listing.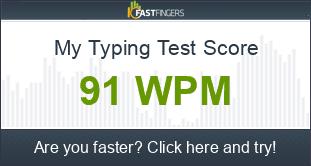 Visit the Typing Test and try!

Which Hogwarts house will you be sorted into?

What Naruto Girl Are You?
Hosted By theOtaku.com: Anime


Current Residence: Beyond Reality
Favourite genre of music: Symphonic Metal
Favourite style of art: manga
MP3 player of choice: ipod
Favourite cartoon character: I have lots
Personal Quote: Stab you with a pancake!